1. Click on the GIF icon on the tool bar found on the comment widget.
Type in a keyword to search for a gif you want to add to your comment
Then select the GIF you want to add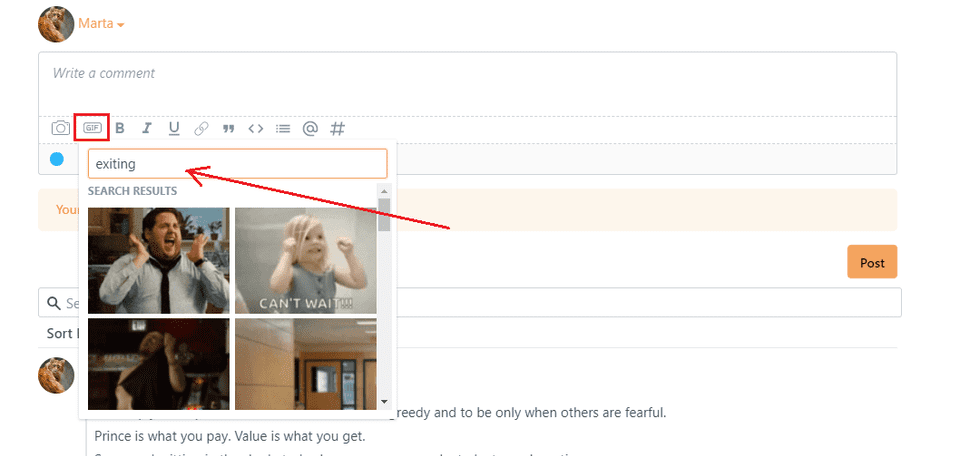 2. Enter a comment or just hit the post button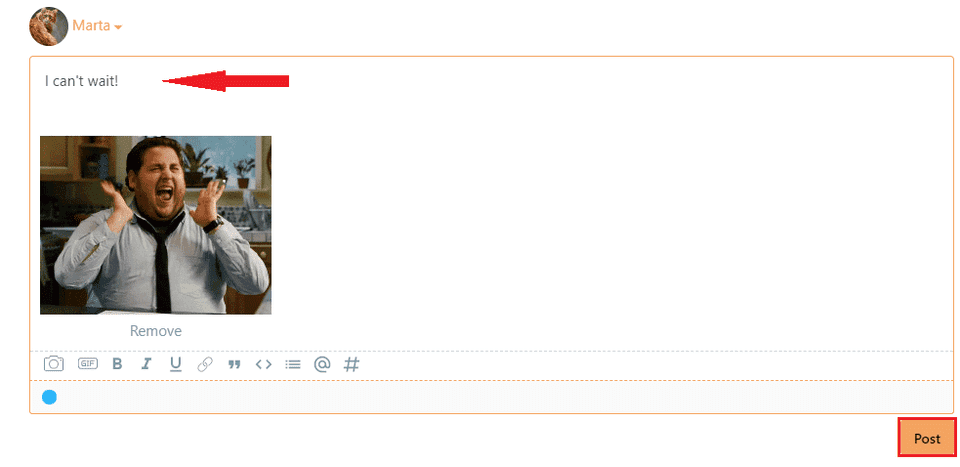 3. You can also add a GIF via "Drag and Drop"
Choose a GIF on your computer and Drag and Drop it inside the comment box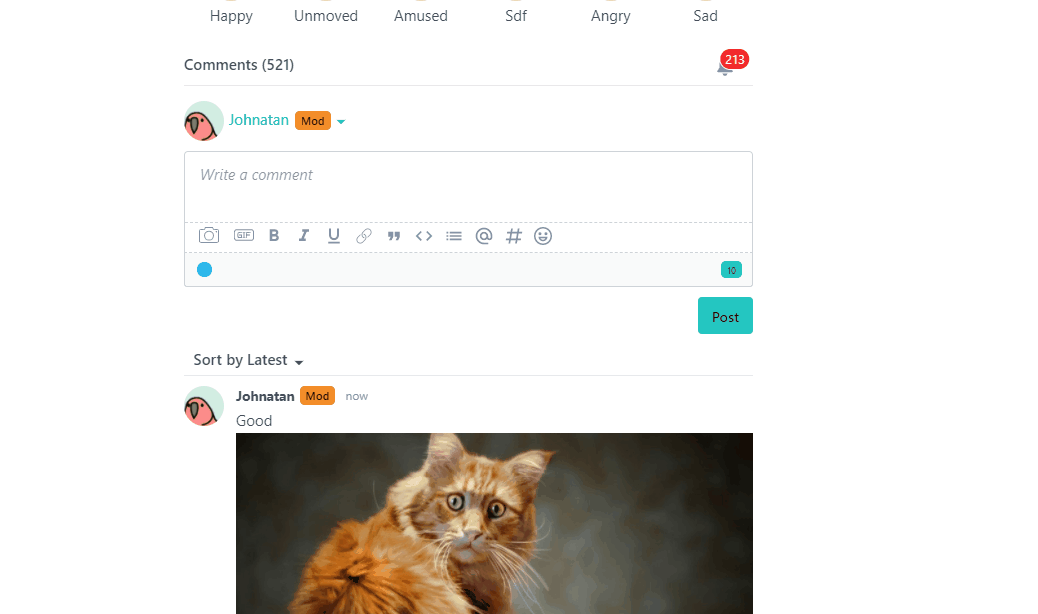 4. That's it! You're Done!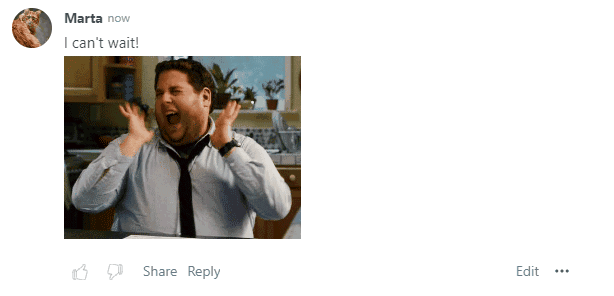 To remove or change the GIF, click on the "Remove" button and then click on the GIF icon once again to select a new GIF