To send notifications on your site in Vuukle , you should first log in in the Vuukle admin dashboard.

After that, on the main page choose site that you want and click on "Notification" from menu.
Step by step instructions with screenshots – send "Notifications" on Vuukle
On the main page, choose any site and click on the "Notifications"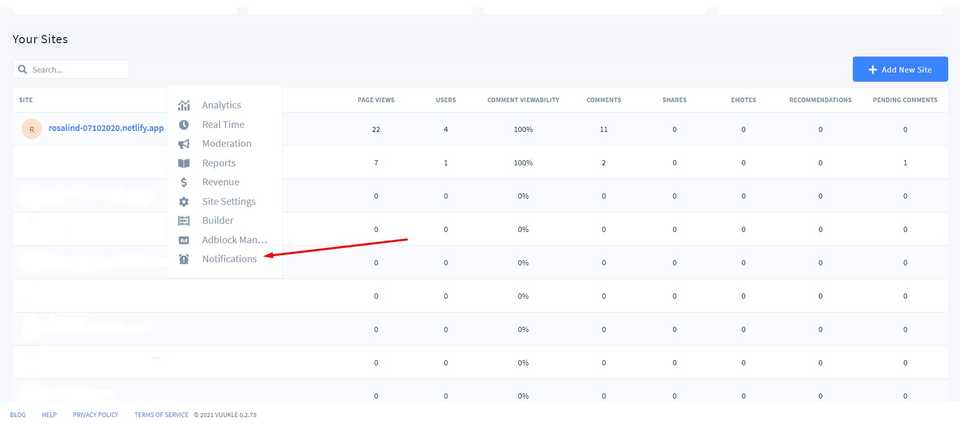 Click on "Send Notification" button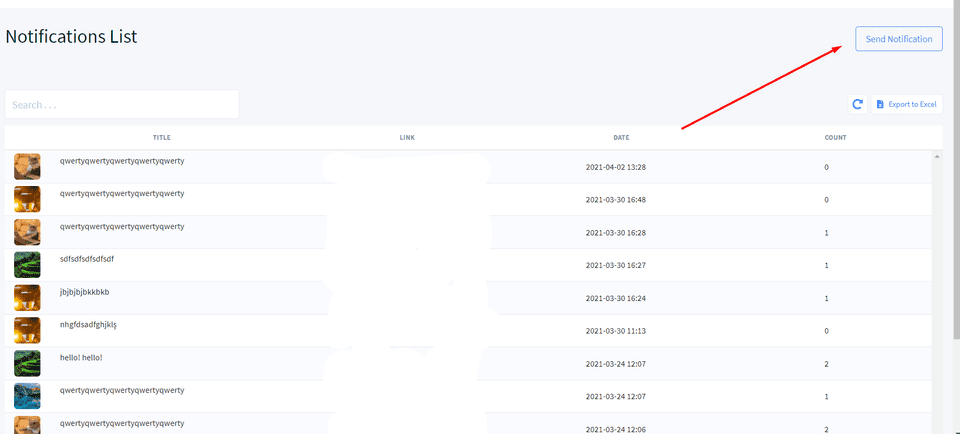 3.Put the title you want to send the notification with (title should be more than 10 characters)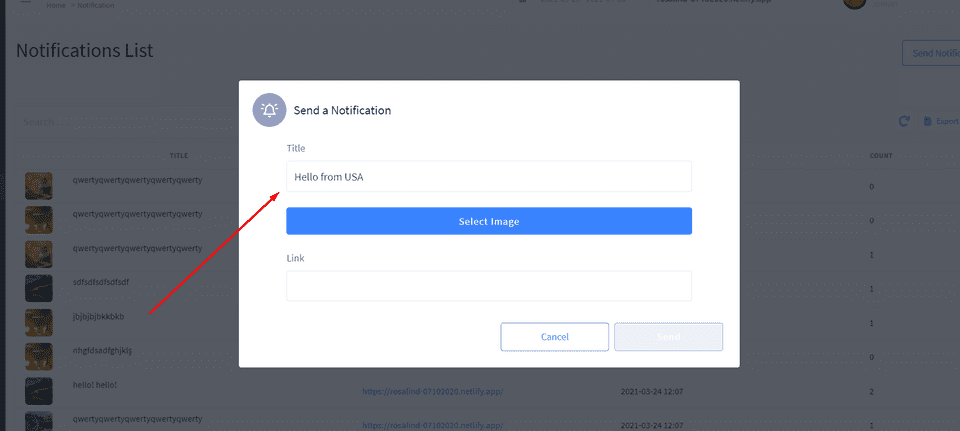 Click on "Select Image" button to upload an image or gif you want to be seen on your site .
Fill the site link you want the notification to be sent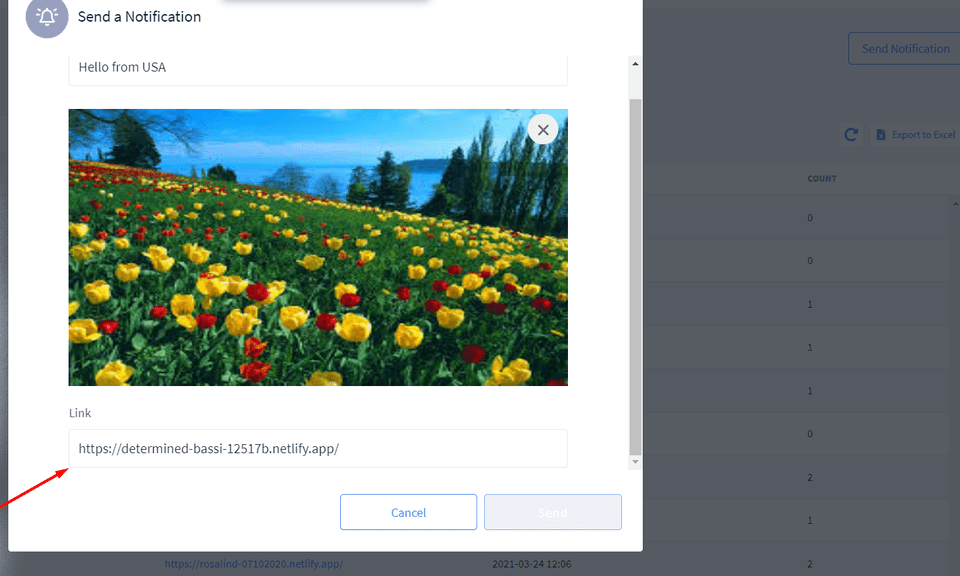 Click on "Send" button to send the notification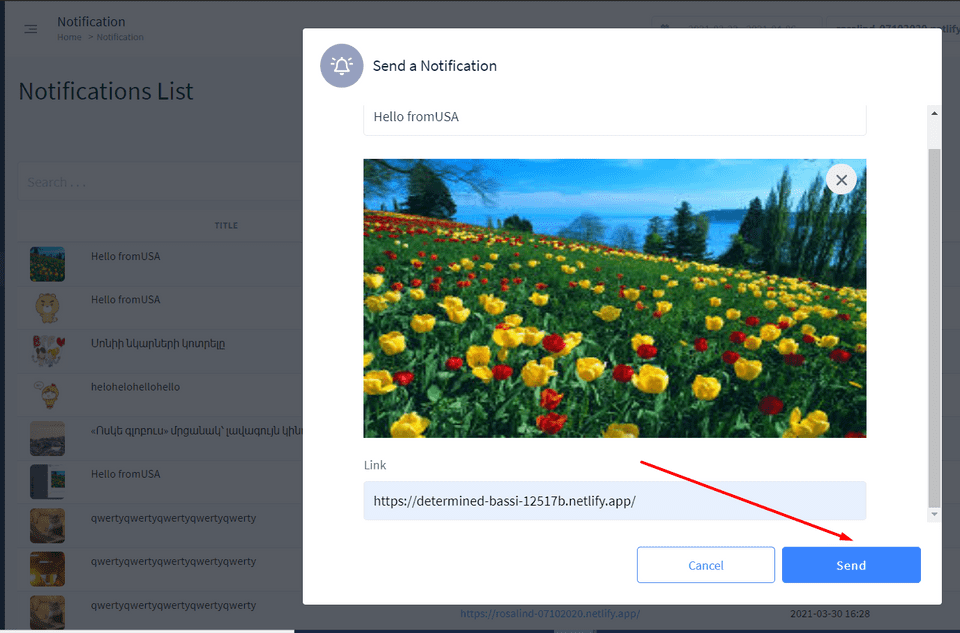 After doing all these steps you can see your notification on your site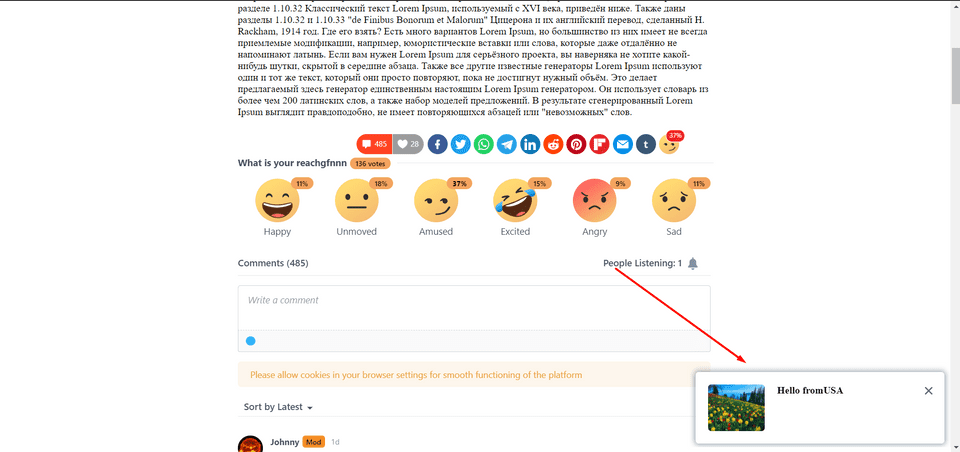 You can close the notification by clicking on the "Cross" icon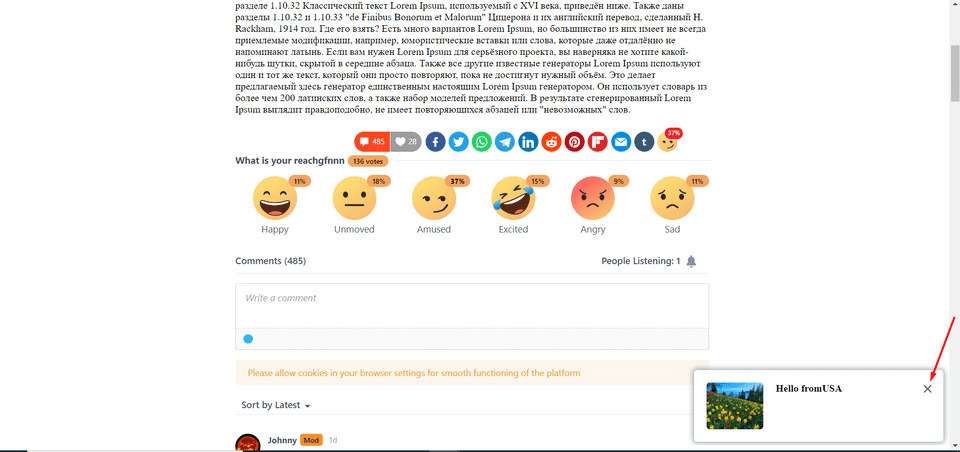 When the users click on the "Notification" on your site- you will have the count of views in the table on the "Notifications" page called "Count"