Anyone can view a commenter's profile by simply hovering over the avatar of comment they've posted.
Alternatively, when the username is clicked, a pop-up is displayed with that person's latest comments, an option to follow/unfollow that person, and to view their profile.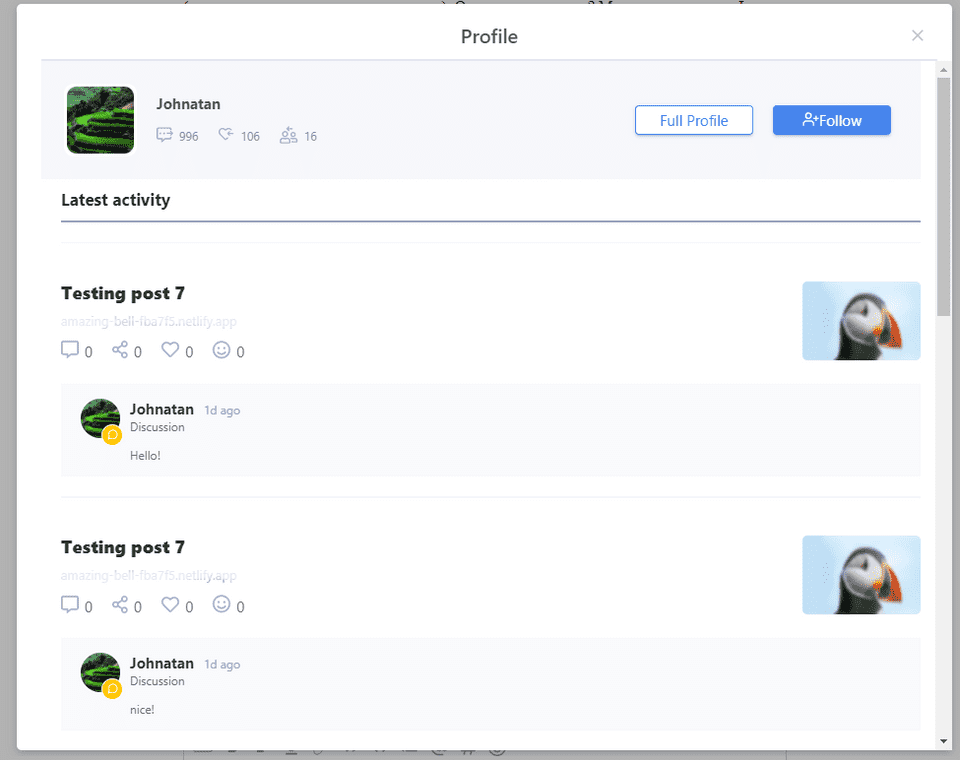 Here's what people can see in your profile…
Sites you have commented on
A timeline of comments you've made
A tally of total comments, replies, recommends, emotes, and votes you've made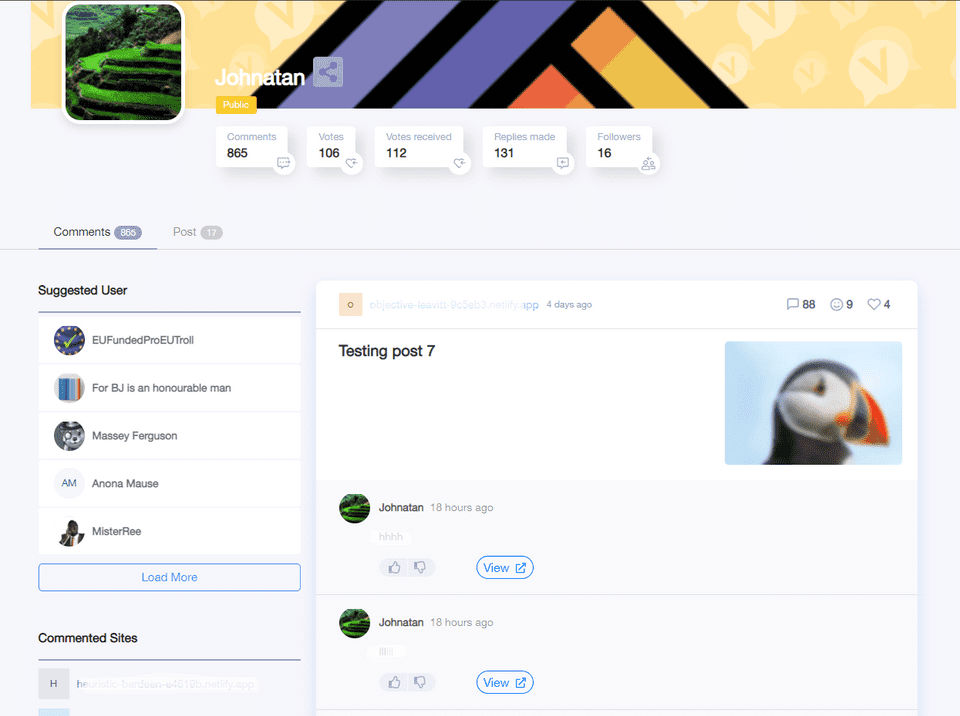 Related Article: Can I make my profile private?