Before deleting an account, it is important to know that all comments, replies, and other activities will be deleted from our system and cannot be recovered. You may sign up again with the same email address, but previous activities will not be recovered.
Step by step instruction with screenshots - How to delete your Vuukle account
Log in to your Vuukle account and select "Settings" from the avatar dropdown at the top right corner of the screen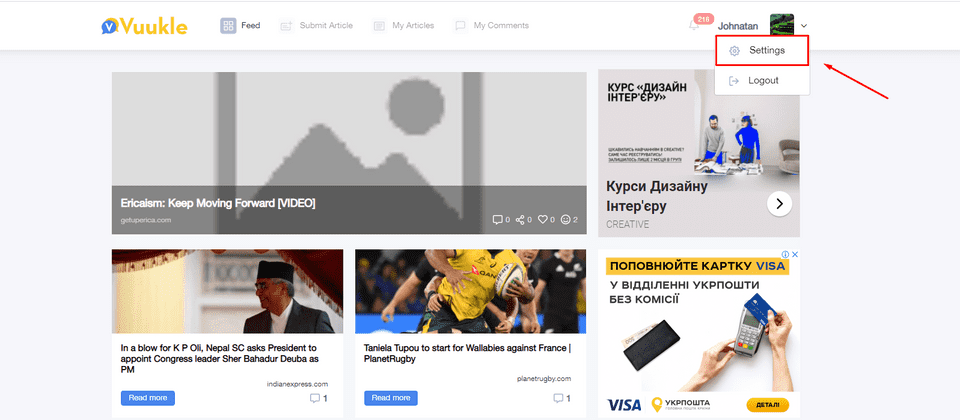 Click on the"Deleting your Vuukle account" tab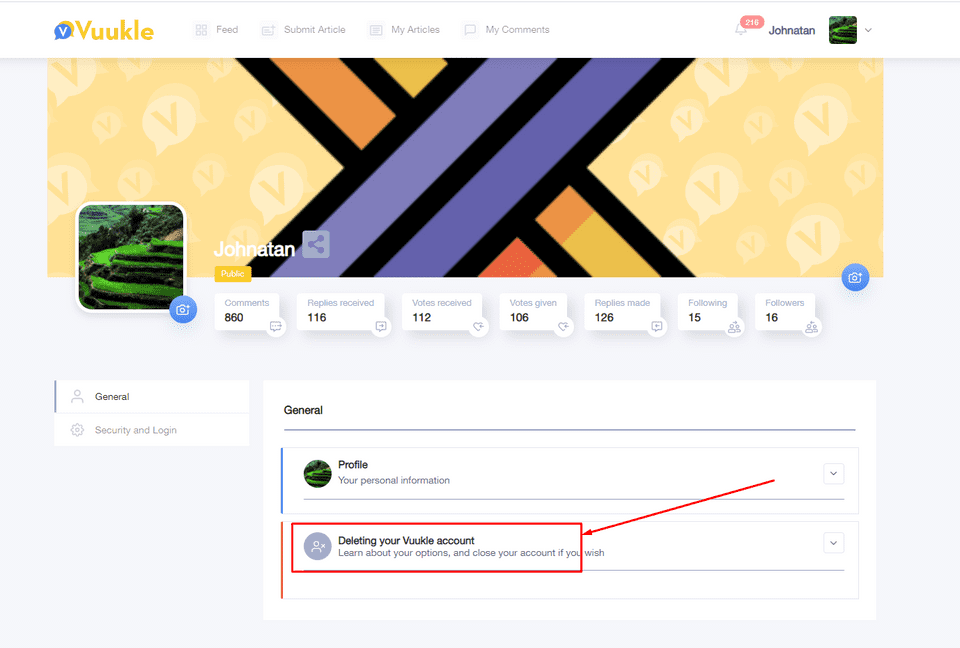 Enter your account password (if you've signed up from the comment widget without a password, you can retrieve and reset the password, click here for the tutorial) and click on the "Delete" button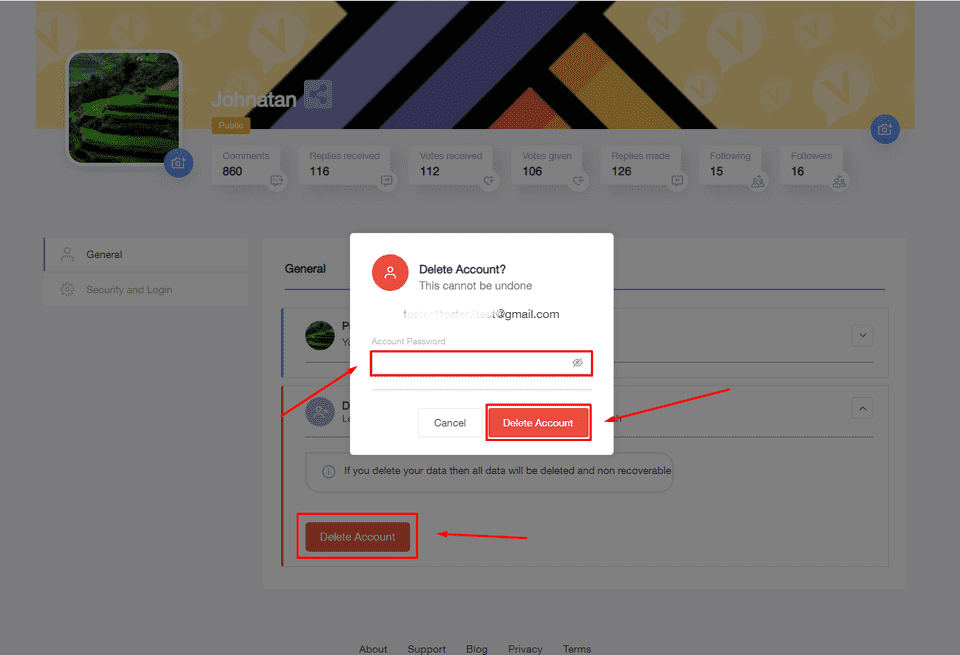 Once you've deleted your account, any comments or replies you've previously made will appear like this:

Related Article: What happens to my public comments when I delete my account?