The avatar is the image that appears alongside your comment. You can change the image by logging into your Vuukle account

If you are logging in using social networks like Google, Twitter or Facebook we will automatically fetch your avatar.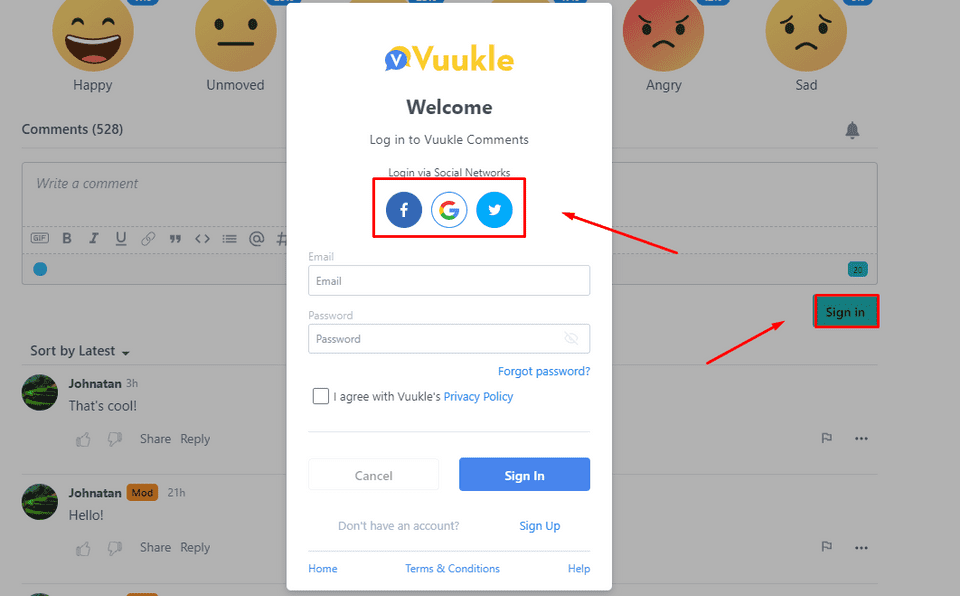 1. Log in to your Vuukle account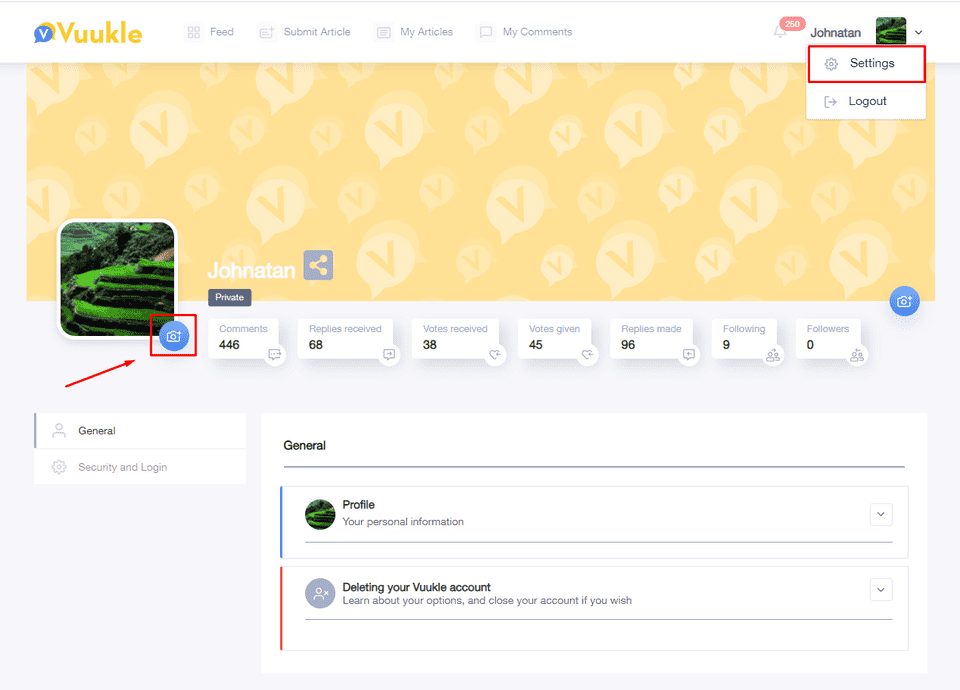 Click on the "Upload Photo" button
Choose the image from your computer, pick the size and click on the "Save" button. Supported file formats are: png, jpg, jpeg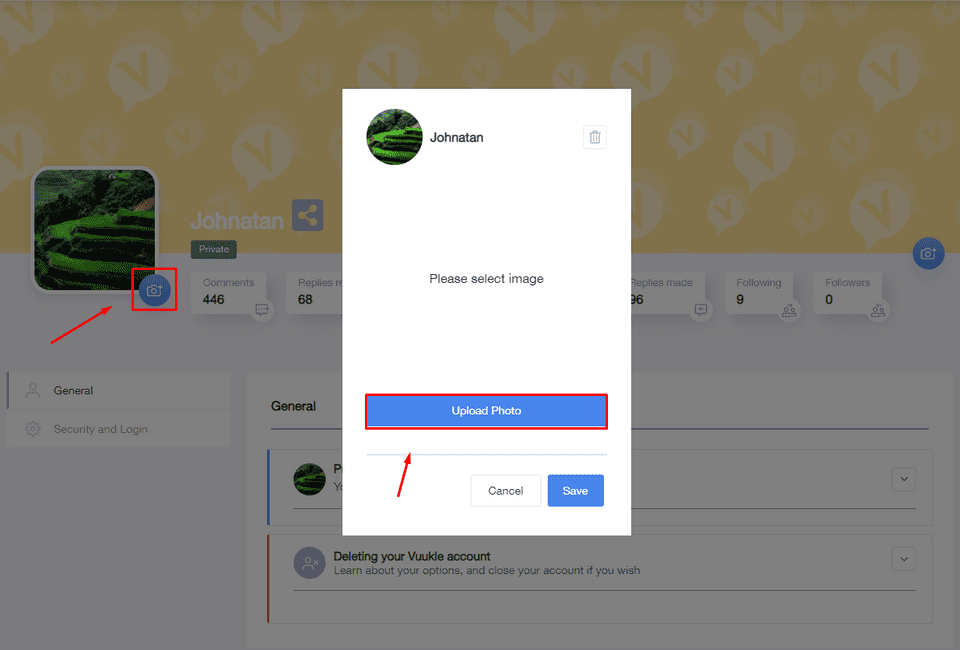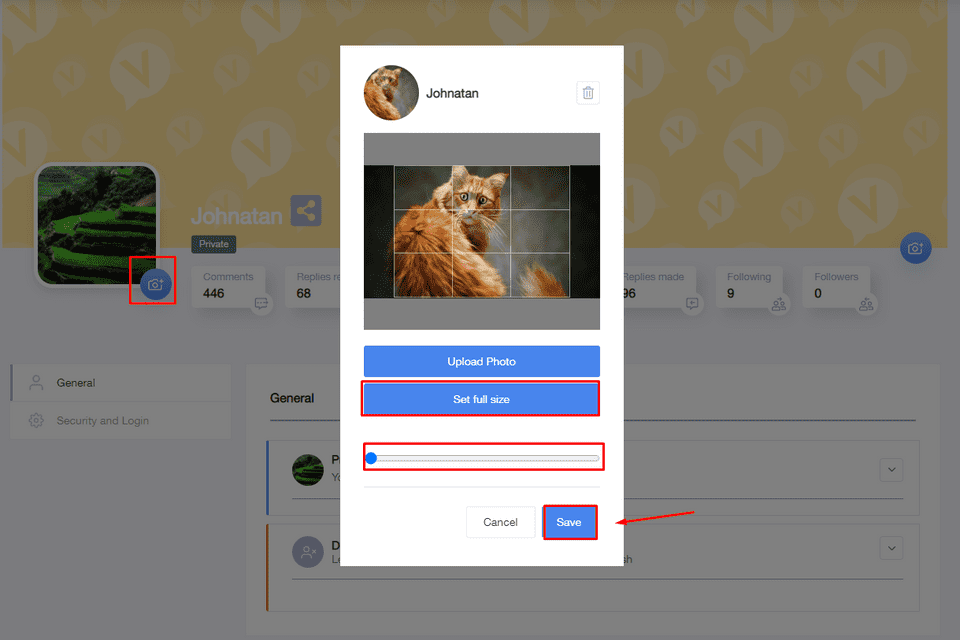 You can also change your avatar on the "My Comments" and "My Article" pages. Just click on the corresponding tab at the header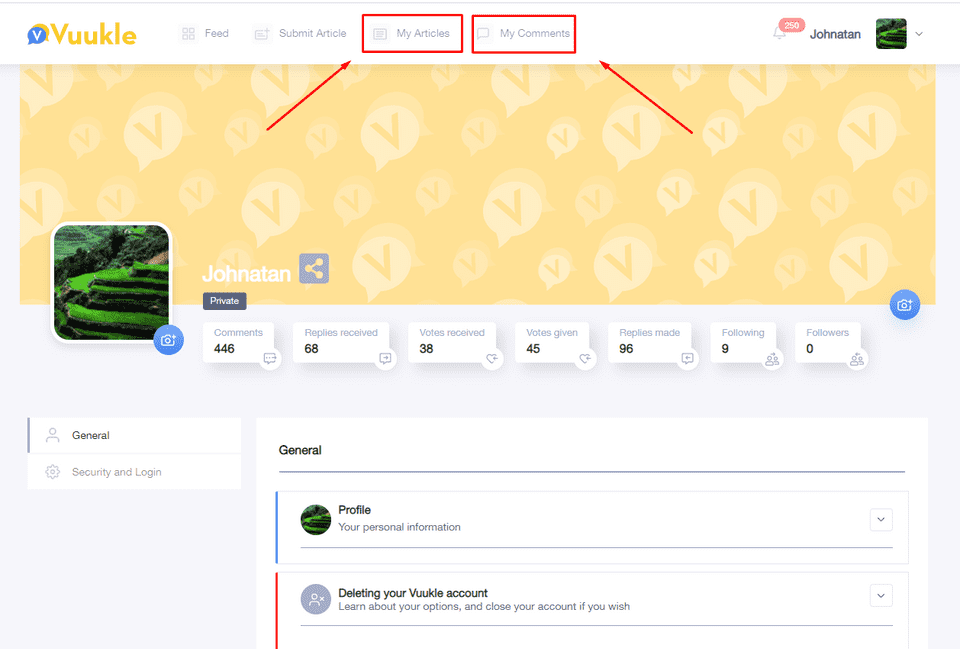 Alternatively, you can also access your account through the comment widget.

Related Articles: